Send Inquiry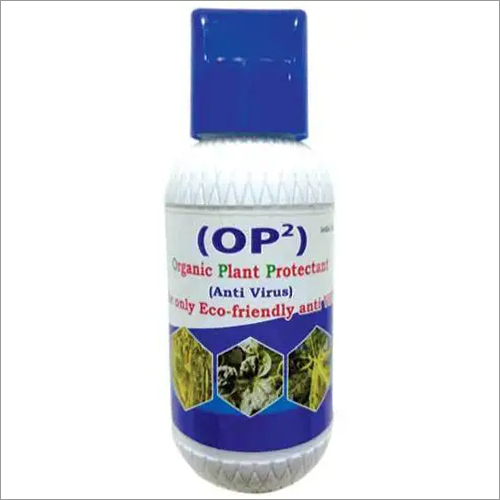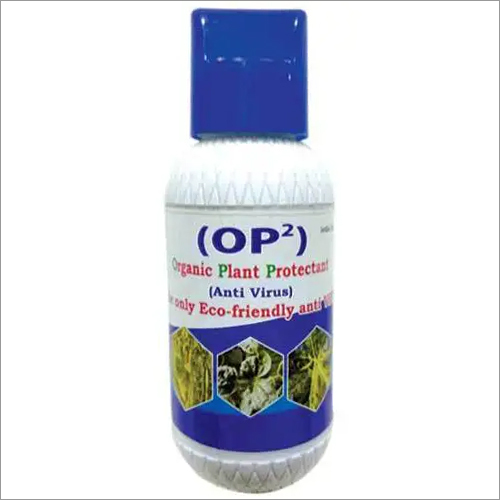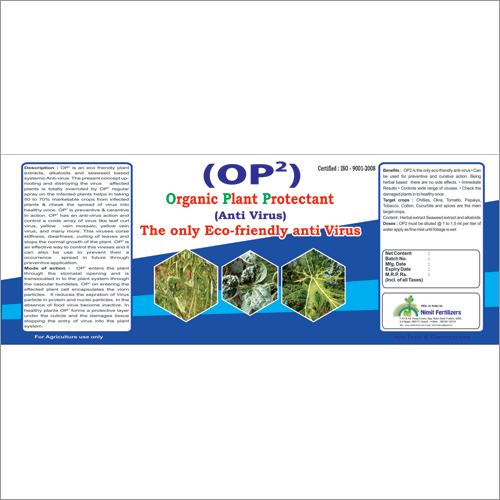 Trade Information
1000 Liter Per Day

7 Days
Product Description
The only eco-friendly anti-virus
OP2 is a unique blend of eco friendly viricides and Plant extracts that are known to have virucidal properties. The present concept uprooting and destroying the virus affected plants Is totally over ruled by OP2. Regular sprays on infected plants helps in taking 30-50% marketable crop from infected plants and checks the spread of virus into healthy ones. OP2 is preventive as well as curative in action. OP2 has an anti-virus action and controls a wide array of viruses like leaf curl virus, yellow mosiac virus, yellow vein virus, cabbaging virus, and many more. These viruses cause stiffness, dwartness, curling of leaves and stops the normal growth of the plant. OP2 is an effective way to control these viruses and it can also be used to prevent their occurrence and spread in future through preventive application.
Benefits :
Only Eco-friendly Anti-Virus
Can be used for preventive and curative action.
Being herbal based
Immediate Results no side effects
Controls wide range of Viruses
Target Crops: Chilies, Okra, Tomato, Papaya, Tobacco, Cucurbits, Cotton, Opium, and Spices are the main target crops.
Dilution : OP2 must be diluted @ 1.5 to 3 ml / Ltr of water. Apply as a fine mist until foliage is wet - For best results, apply when the plant is cool - Do not apply immediately before or after rain fall or sprinkler irrigation or when the plant is under stress. A biodegradable surfactant NEEM OIL may be used to optimize dispersal and leaf adherence.
Download Brochure

Enter Buying Requirement Details